Family Dentist in Stoneham, MA
General Dentistry
Our compassionate team is committed to professionally providing our valued patients with the latest dental care technology and techniques available in a modern, comfortable setting.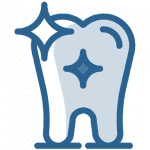 Our comprehensive pediatric dental services empower our young patients to proudly show off their healthy smile while embracing a lifetime commitment to oral health care.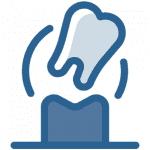 Our knowledgeable team of orthodontics experts specializes in the diagnosis, prevention, and correction of malpositioned teeth and jaws in patients of all ages.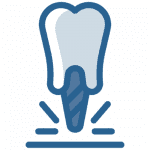 Periodontist/Implant Dentistry
Our team is impeccably trained in the prevention, diagnosis, and treatment of periodontal disease and oral inflammation, and in the placement of dental implants.

We, at Redstone Dental Center, always strive to provide high-quality oral care for you,
your children, and your entire family.
Our office is committed to making comprehensive dental care as simple and convenient as possible by having various specialists available in-office, including a pediatric specialist, and periodontist. Consistently believing in the importance of listening to our patients along with educating them, we aim to best respect and accommodate your needs, wishes, and lifestyle. Our ultimate goal is to provide you with exceptional treatment results, creating a beautiful and healthy smile, all while maintaining the most comfortable atmosphere possible and making you feel part of our family.
Meet Our Stoneham, MA Dentists for Kids and Adults | Redstone Dental
Services Offered at Redstone Dental Center in Stoneham, MA
PREVENTATIVE & DIAGNOSTIC
Gum Disease Treatment
Home Care Instruction
Nutrition Counseling
Tobacco Cessation
TMD / TMJ Therapy
RESTORATIVE & COSMETIC
White and Silver Fillings
EMERGENCY SERVICES
If you are experiencing a fever or any other life-threatening emergency, please call 911 right away, or go to the nearest emergency room. For after-hours emergencies that are not life-threatening, please call us at (781) 438-0345
Email us or call us at (781) 438-0345 to schedule an appointment with Redstone Dental Center in Stoneham, MA today!
Top Dentist in Stoneham | Contact Redstone Dental for Exceptional Dental Care