Preventative and Diagnostic Dentistry (Routine Cleaning Procedures)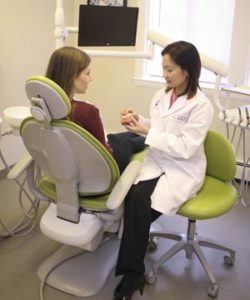 Preventative care is the backbone of dentistry, including a variety of treatments: comprehensive exams and dental cleanings which maintain healthy teeth, radiographs which help to diagnose issues beneath the surface, and sealants and fluoride treatments which prevent cavities.
This is the part of your appointment where diagnoses are made. An oral exam is suggested every six months to help prevent cavities and other dental issues. During each exam, the mouth, head, and neck are all examined to check for abnormalities. Oral cancer screenings are also included as a part of every dental exam performed in our office for all patients.
For children, at every visit, the dentist measures jaw growth to ensure proper development. If any changes in your child's growth pattern are detected, our doctors at Redstone Dental Center may suggest early interceptive treatment. Click here to read more about early interceptive treatment!
Dental Cleaning/Prophylaxis
Regularly scheduled cleanings help keep teeth free of cavities and keep gums healthy. Dental cleanings include removal of plaque and tartar as well as polishing of teeth
to remove stains and prevent further plaque buildup. Cleanings should be scheduled every six months or sooner. If the dentist thinks you may be more at risk for developing caries or periodontal disease, you may find yourself scheduling cleanings every three or four months.
Children receive a choice of flavors for toothpaste!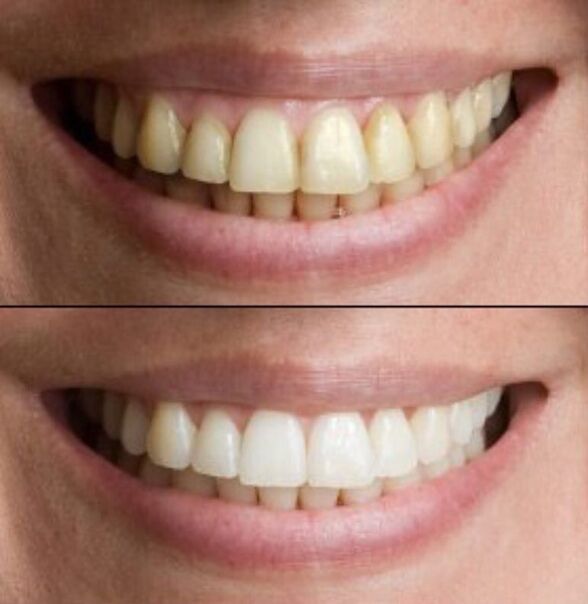 Digital X-rays/Radiographs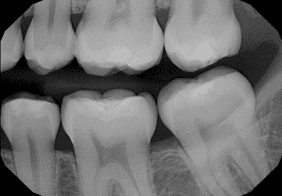 Dental x-rays are a crucial tool to identify tooth decay, extra teeth, bony defects, cysts, or tumors, and check progress of previous procedures. The latest technology allows for digital x-rays, which reduce radiation exposure by more than 90 percent and provide instant, clear images.
Click here to check out our Instagram post about dental radiographs!
Oral hygiene instructions are given to the patient and/or caregiver during each regular checkup. Proper home care can help prevent tartar and plaque buildup, which can lead to cavities. Instruction is given for proper flossing, brushing, and rinsing.
Scaling and Root Planning (Deep Cleaning)
If you haven't been to the dentist in a while, you may hear one of our doctors recommend a deep cleaning to you.
Deep cleanings are more advanced and in depth than your routine cleanings, and they are designed to remove any calculus or debris that have been present in the mouth for extended periods of time.
If plaque is left on the teeth for too long, it hardens into calculus or tartar. The presence of calculus on the teeth irritates the gums causing them to pull away from the teeth creating deep pockets that trap even more food and plaque. When this happens, it is known as periodontal disease or periodontitis. Typically, a deep cleaning is done in two sessions/appointments where the left and right side of the mouth are done separately. This is because to perform a deep cleaning, the area being cleaning must be numbed with local anesthesia to ensure the comfort of the patient. It is usually more manageable to clean one side at a time with this considered.
The Importance of Your Oral Exam
Frequently Asked Questions:
Why Do I Need Dental Exams?
Having regular dental exams help to spot any trouble in its early stages in order to prevent larger and more expensive treatments in the future. Usually, we fit your dental exam into your cleaning, you may not even notice its being done! Dental exams can only be performed by a dentist, so if you are having your teeth cleaned by a dental hygienist, the doctor will come in separately and perform an exam and confirm any findings. Typically, you should have a dental exam every six months, or more often if the dentist recommends it.
Fluoride is very useful in dentistry as it helps to make your teeth strong and prevents decay. The American Academy of Pediatrics (AAPD), American Dental Association (ADA), and the Center for Disease Control (CDC) all agree that kids use a toothpaste containing fluoride for brushing. Adults also benefit from using fluoride to protect their teeth as well! At our office, we recommend using a fluoride-containing mouth rinse at home to protect your teeth when you are not in the direct care of a dentist.
How long do dental sealants last?
Dental sealants are a durable layer of resin that flows into the grooves of the teeth to prevent decay. This material can withstand up to 9-10 years after initial replacement. In some cases, dental sealants do pop up on their own; therefore, you should make sure to schedule regular appointments with the dentist for cleanings so they can be checked upon. It's important to know that if you lose a dental sealant, the protective shield it provides is lost, which makes your teeth more prone to developing cavities.
When are X-rays necessary and how often?
As x-rays are a very helpful tool in making observations and diagnoses regarding your oral health, routine check-up x-rays (also called bitewing x-rays) should be performed at a yearly basis. If you come into the office experiencing pain in a certain area, or have a condition that requires monitoring via x-rays, you may need to have them more frequently. Our dentists make careful assessments regarding whether patients need x-rays, carefully weighing the benefits and potential risks before deciding on any tests or courses of treatment. If x-rays are recommended, it is likely with good reason.
Here's what our patients are saying ...