Patients who may have lost a tooth a long time ago or are in need of a tooth extraction may benefit from dental implants to fill the empty space and restore the look and function of natural dentition.
Dental implant is a permanent appliance that allows the patient to replace a missing tooth/teeth while being able to eat a wider range of foods, enunciate words with clarity, and achieve a natural-looking smile as opposed to other tooth replacement methods such as partial or full dentures.
Dental implants are designed to last a lifetime with proper home care and are a great solution to replace missing teeth.
Dental implants alone, however, are not quite a "tooth" until a crown has been placed on top. In the beginning stages of the implant process, an implant grade titanium screw is placed into the bone and left to heal for approximately 4-6 months before a crown can be placed on top. Once ready, the dentist will follow up with a custom crown for that implant to complete the process.
Although the process of implants is longer in duration than other tooth replacement methods such as bridges, and partial/full dentures, the end result is much more permanent and life-long, and is steadily becoming the standard of care for tooth replacement.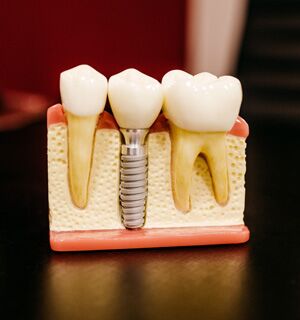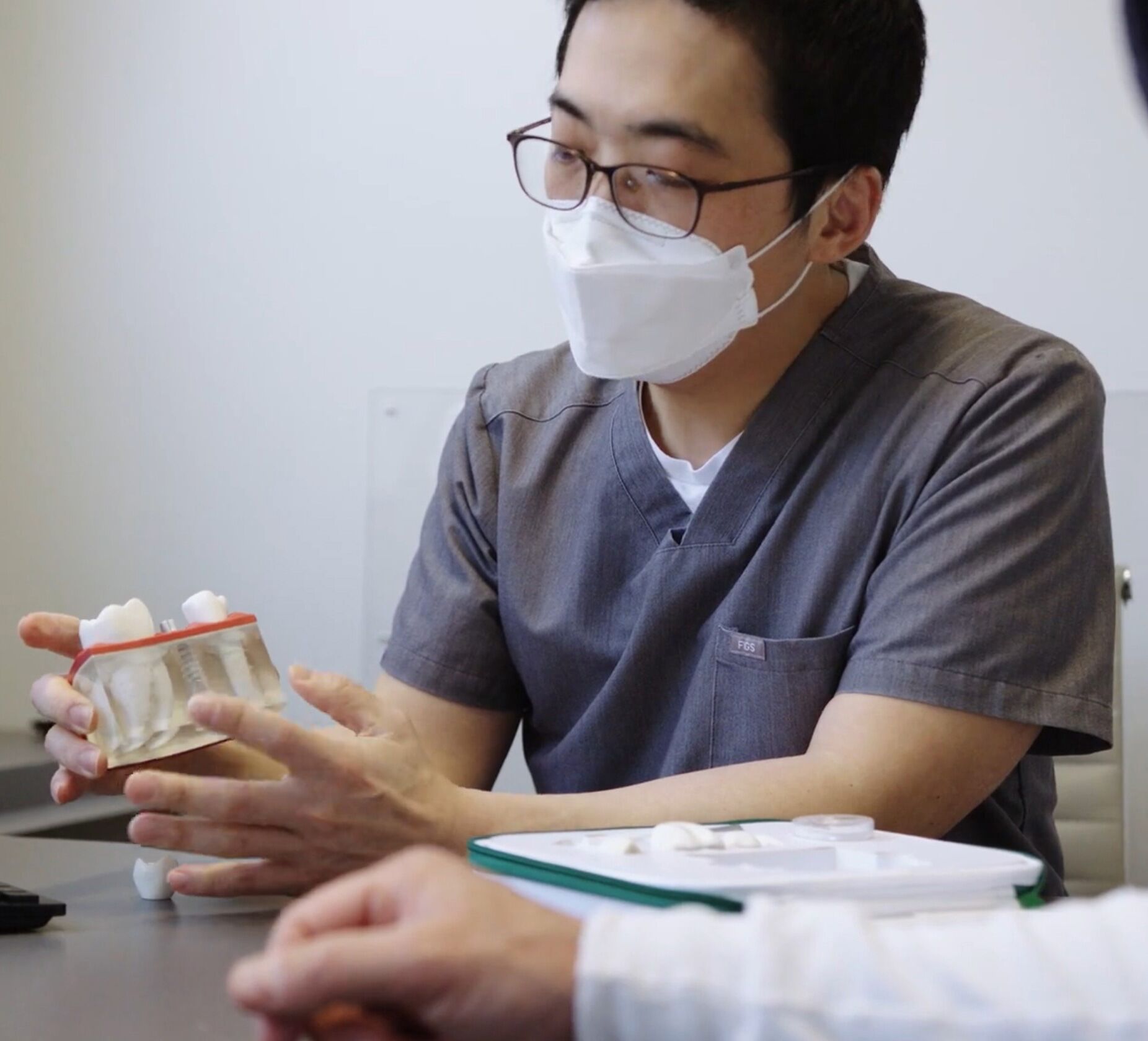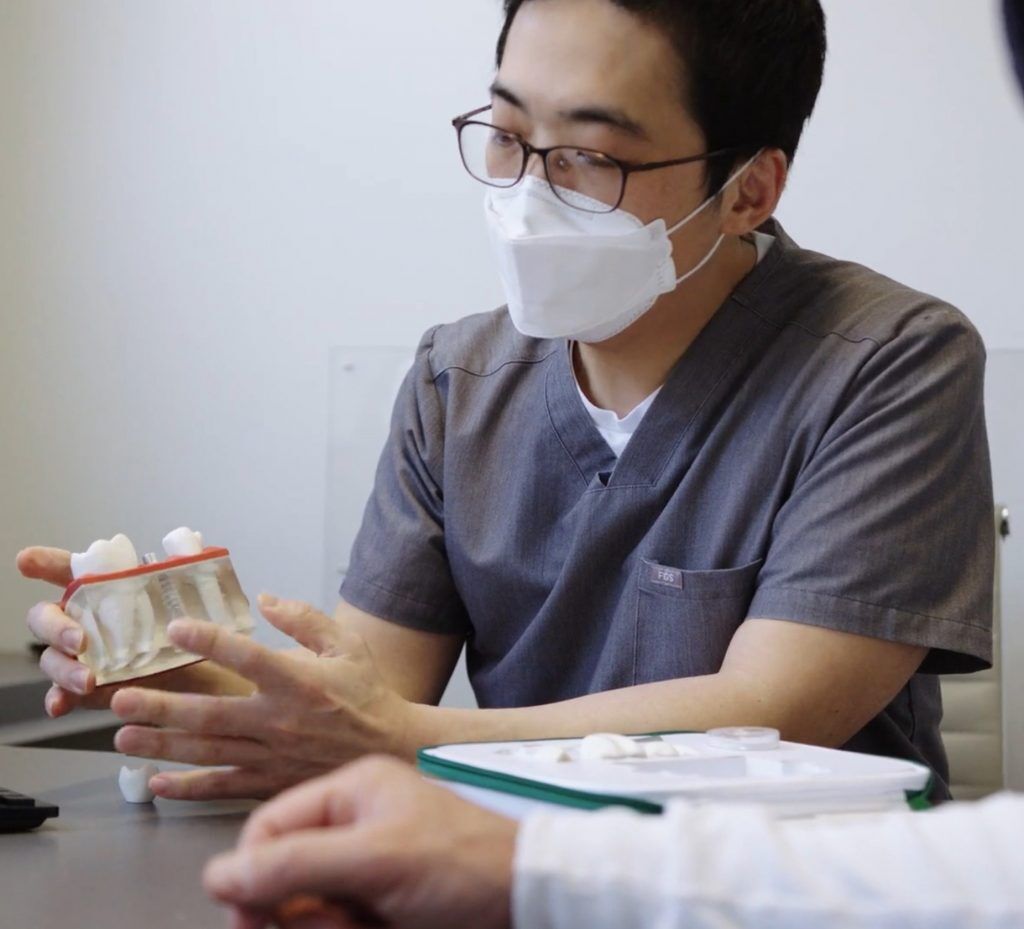 Just how it sounds in the title, single tooth implants are meant to replace one individual tooth. Single tooth implants function as its own appliance standing alone in the mouth and do not rely on any other teeth for support.
Overdenture (Implant-Supported Denture)
Overdentures are a form of removable denture that is held in the mouth with the support of multiple implants as opposed to traditional dentures which are held in place with adhesive. The process for receiving overdentures is longer in duration that receiving traditional dentures as you must allow the body time to heal the implants before the denture can be worn.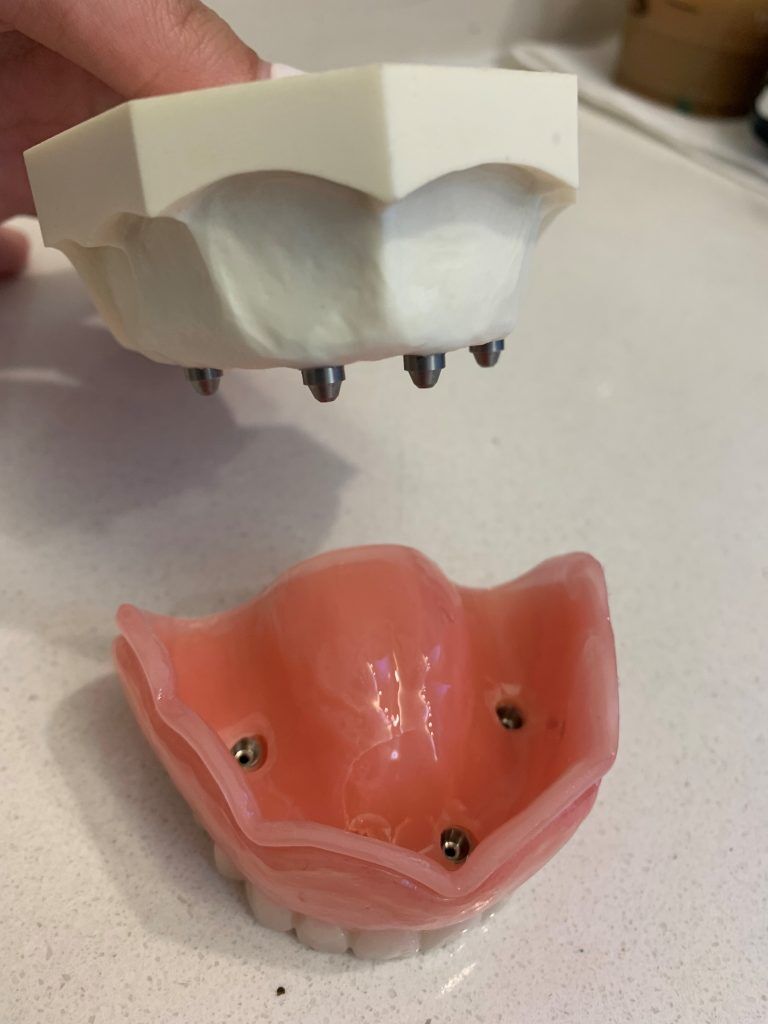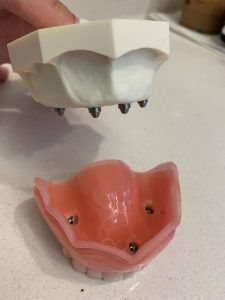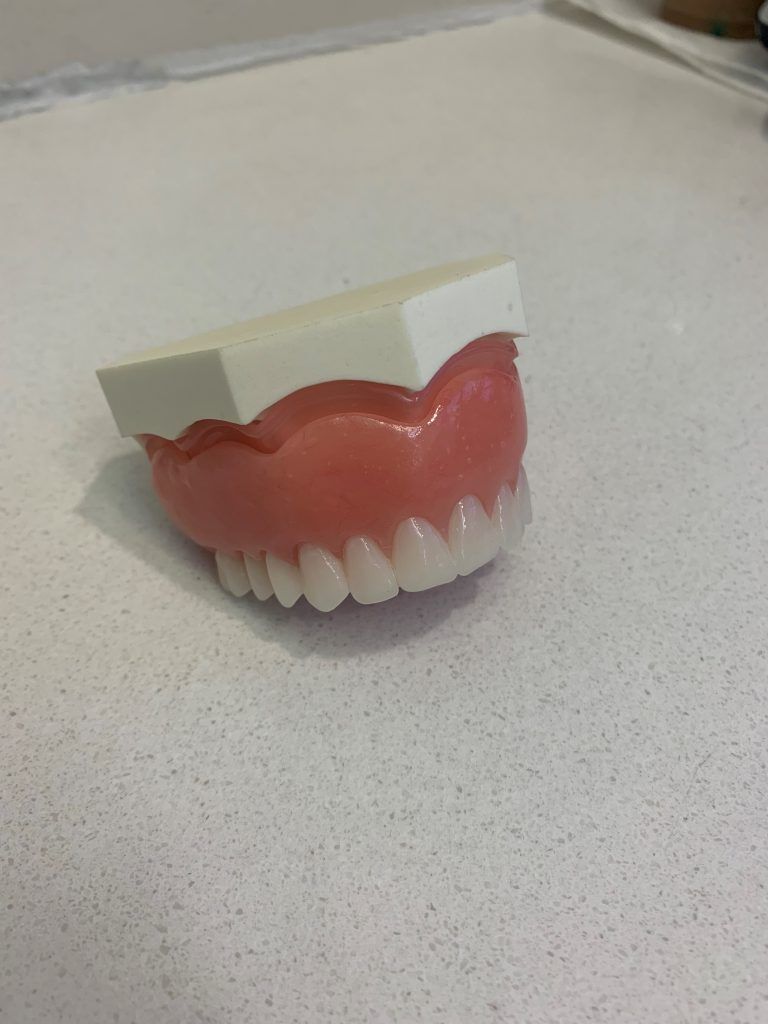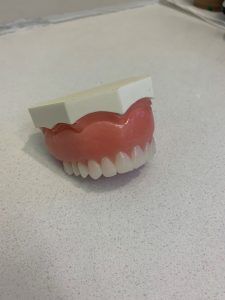 Frequently Asked Questions:
Why Replace Lost Teeth with Dental Implants?
Missing teeth can lead to loss of bone density within the area which can then have an affect on the alignment of your remaining teeth. Having missing teeth can also affect confidence and result in the loss of social and professional opportunities and may affect your ability to communicate clearly and chew normally. Sometimes patients feel less comfortable and more self-conscious as a result of having missing teeth. It can affect oral health and even make it harder to smile with confidence.
Will Insurance Cover a Tooth Implant?
If you have dental insurance, our office will do our best to determine if your insurance has dental implant coverage as well as what any copays may be. We do this as a courtesy to our patient and also encourage that our patients reach out to their insurance carrier to see if they have coverage for dental implants. Coverage can vary from plan to plan, but if it is not covered, we will discuss options with you in order to proceed with what is best for you health-wise and financially.
When Will My Baby's First Teeth Appear?
Dental implants are designed to last a lifetime provided they are cared for properly and do not experience any trauma. The health of the gum and bone tissue are vital to long term implant success. Conscientious home-care and regular checkups are also essential to preserving the longevity of your dental implant. However, each case is different and overall success relies upon diagnosis and planning, medical history, and a variety of other factors.
Are There Disadvantages to Getting Dental Implants?
Like any other minor oral surgical procedure, there is a risk of infection, inflammation, and pain, but Dr. Hur will discuss how these can be managed for your specific situation. In the case that there is a lack of bone in the area prior to implant placement, then bone and/or gum grafting procedures may be required which can increase the cost of treatment; however, dental implants are an investment which can pay off in the long run.
Here's what our patients are saying ...