Dentures – Denture Repairs – Custom Dentures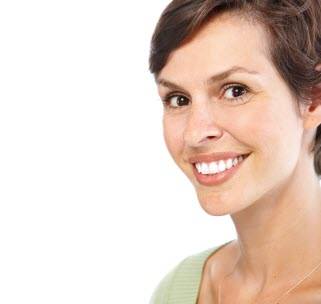 Dr. Bui uses the latest denture technology to improve her patients their smile and bite. The dentures are removable replacement teeth most suitable when most of the teeth are absent. The two kinds of dentures are complete and partial ones. When you have a set of subsequent natural teeth, the partial ones are useful. The complete dentures replace all teeth.
Dr. Quynh Bui prepares customized dentures reflecting your natural appearance. In fact, a good denture can even improve your smile. Complete Dentures – People usually lose all teeth after a certain age. Redstone Dental Center provides the complete dentures to replace all of them. The customized dentures restore your confidence. Partial Dentures – When patients have one or more natural teeth, the partial dentures come to use.
However, partial dentures are not removable usually. The dentist cements it to the gum base and sets it against the natural tooth for mutual support. This method effectively fills a large empty space on the jaw. However, if there are only a few natural teeth in different positions, the dentist recommends taking them out and setting a complete denture.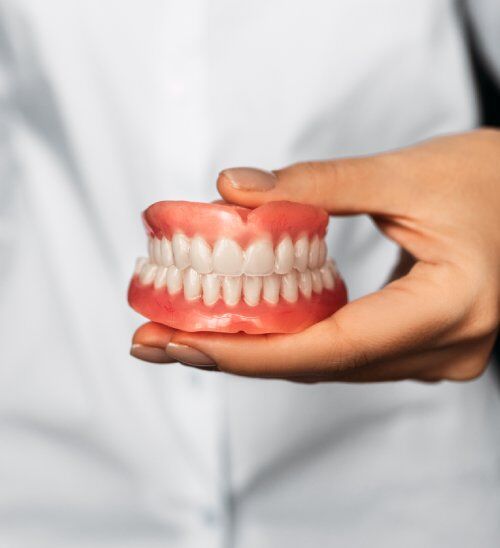 Frequently Asked Questions:
Why are Dental Exams so important?
Having regular dental exams help to spot any trouble in its early stages in order to prevent larger and more expensive treatments in the future. Usually, we fit your dental exam into your cleaning, you may not even notice its being done! Dental exams can only be performed by a dentist, so if you are having your teeth cleaned by a dental hygienist, the doctor will come in separately and perform an exam and confirm any findings. Typically, you should have a dental exam every six months, or more often if the dentist recommends it.
Fluoride is very useful in dentistry as it helps to make your teeth strong and prevents decay. The American Academy of Pediatrics (AAPD), American Dental Association (ADA), and the Center for Disease Control (CDC) all agree that kids use a toothpaste containing fluoride for brushing. Adults also benefit from using fluoride to protect their teeth as well! At our office, we recommend using a fluoride-containing mouth rinse at home to protect your teeth when you are not in the direct care of a dentist.
How Long Do Dental Sealants Last?
Dental sealants are a durable layer of resin that flows into the grooves of the teeth to prevent decay. This material can withstand up to 9-10 years after initial replacement. In some cases, dental sealants do pop up on their own; therefore, you should make sure to schedule regular appointments with the dentist for cleanings so they can be checked upon. It's important to know that if you lose a dental sealant, the protective shield it provides is lost, which makes your teeth more prone to developing cavities.
When are X-rays Necessary And How Often?
As x-rays are a very helpful tool in making observations and diagnoses regarding your oral health, routine check-up x-rays (also called bitewing x-rays) should be performed at a yearly basis. If you come into the office experiencing pain in a certain area, or have a condition that requires monitoring via x-rays, you may need to have them more frequently. Our dentists make careful assessments regarding whether patients need x-rays, carefully weighing the benefits and potential risks before deciding on any tests or courses of treatment. If x-rays are recommended, it is likely with good reason.
Here's what our patients are saying ...